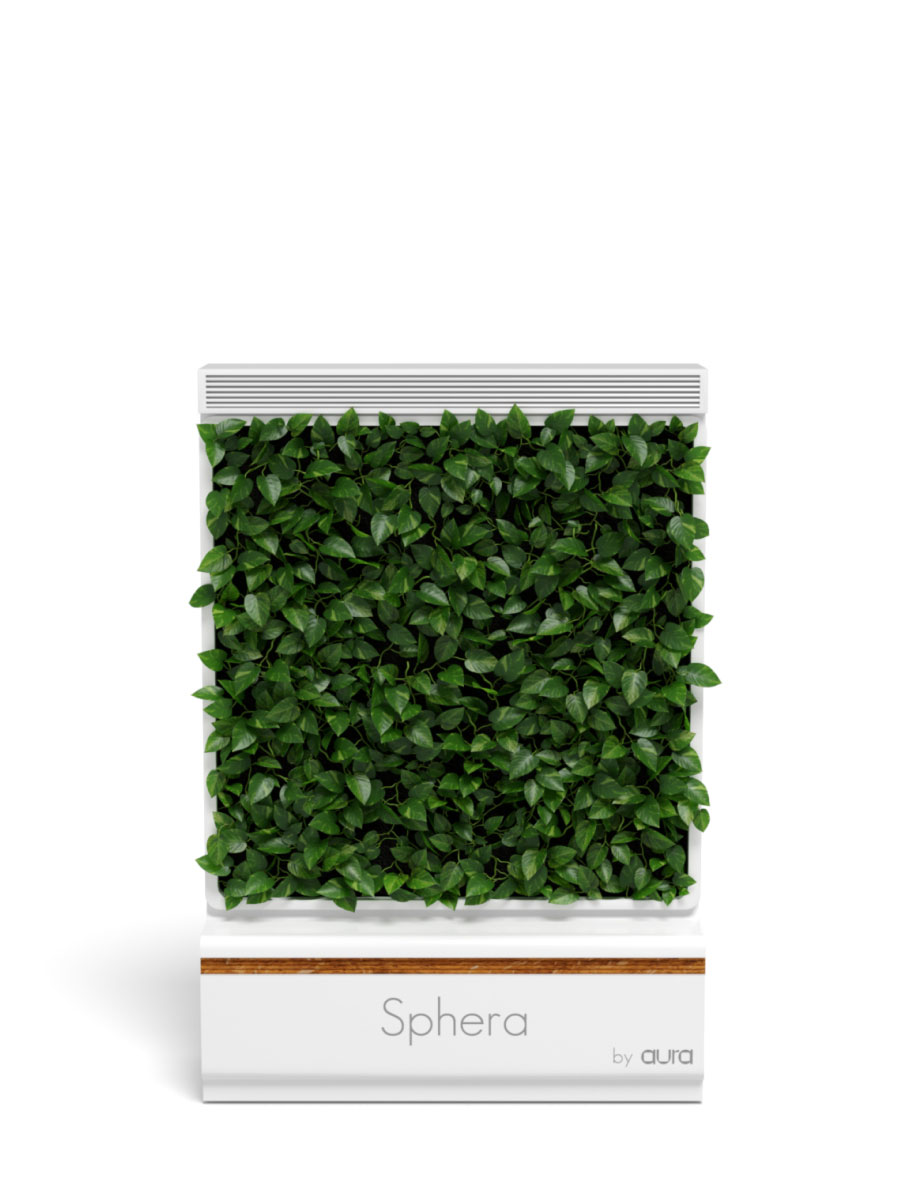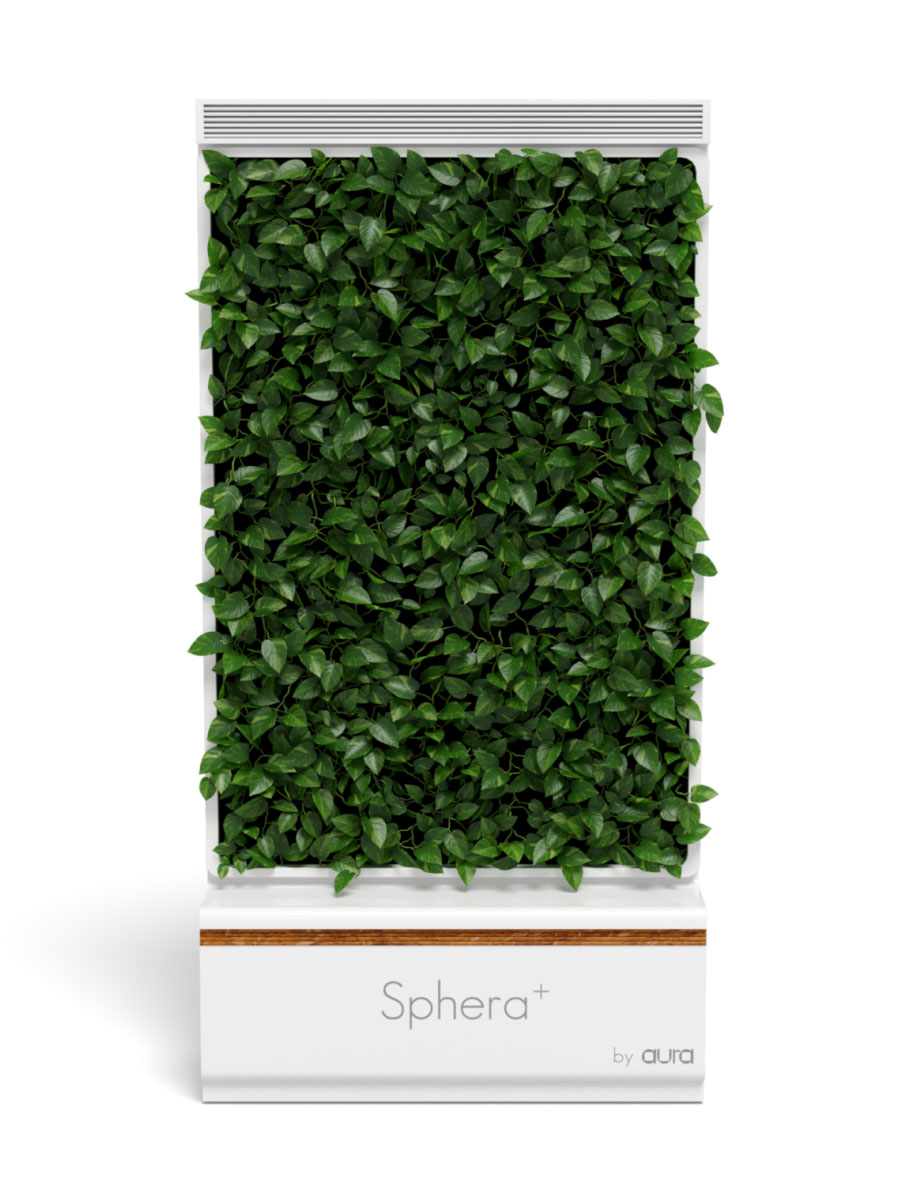 Aura's main goal is to harness the power of nature to replace high energy consuming mechanical technologies with the efficiency of 'natural technology' that exists in various life forms to maximize mutual benefits and reduce waste to zero.
The underlying vision motivating this study lies in the belief that biological systems can offer greater efficiency and integrability with humans to restore the innate symbiosis, because we are part of nature and not the other way around.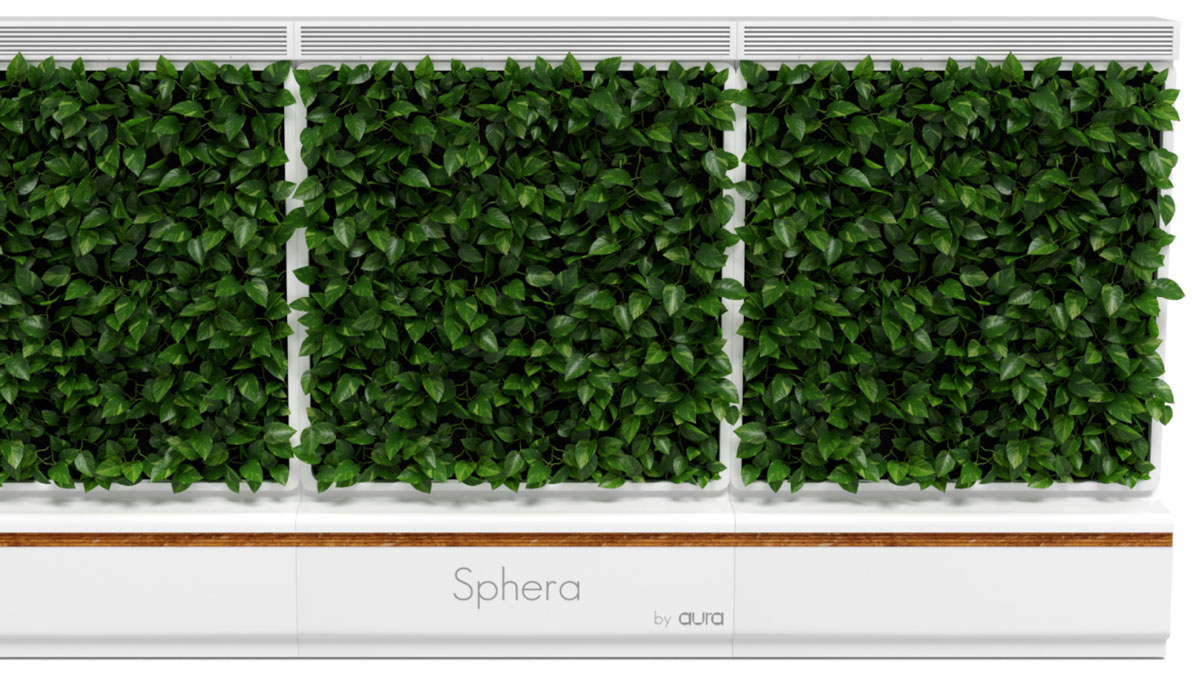 Modules
Each module consists of 16 selected plants and measures 50cm x 50cm.
Coverage
Thanks to the automatic ventilation function, 1 m2 of Aura Wall can purify all the air in an average room of 20 m2 with 3 people per hour.
Purification
Each module is equipped with a fan that pushes the stale air through the biofilter, which, like a sponge, retains and captures the various pollutants, which are then absorbed by the roots of the plants.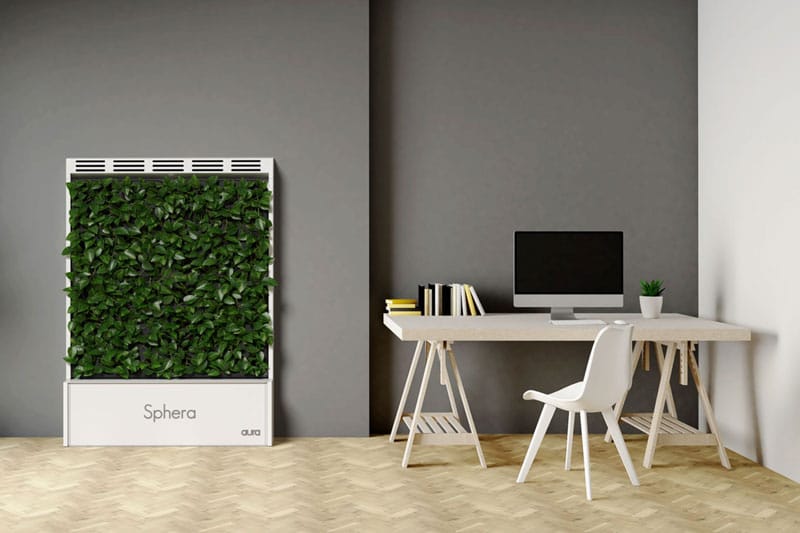 For home
Relaxes your eyes
Relaxes children
Regulate humidity in the room
For a 25m² room we recommend at least 1m² of green breathing wall.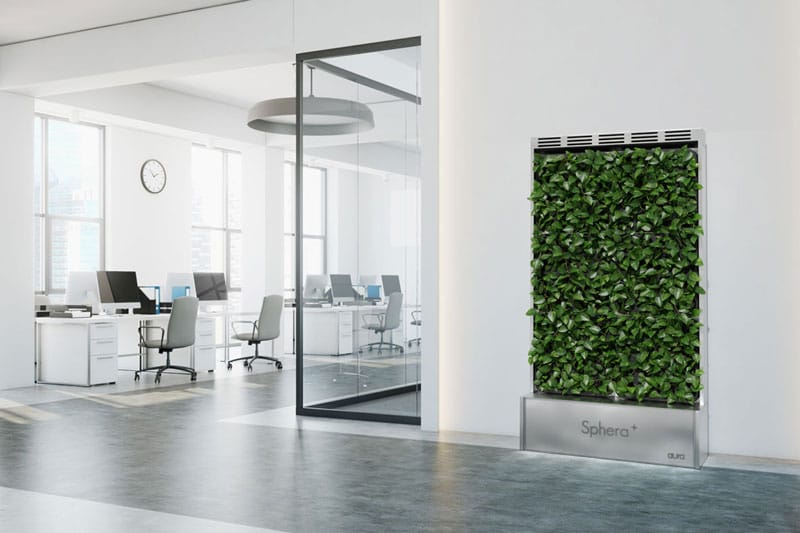 For office
Reduces physical and mental issues
Increases productivity and well-being
No more stale air
For an office of 250 m² we recommend at least 10.5 m² of green breathing wall.